What is home health care
Home Health Care are Health Care Services that are provided and fulfilled in the comfort of your home. Home Health Care can be provided due to various reasons such as serious and non-serious illnesses or injuries. Some examples of Home Health Care include; wound care, companionship, injections, bathing, and more. While home health care may sounds straightforward, there are different types of Home Health Care. Three different types include non-medical care, home-based skilled nursing, and short-term Home Health Care.
What is non-medical care?
Non Medical Care can be given for various reasons. A couple of words that are associated with non Medical Care include; companionship, Senior care, and non-nursing care. Workers who are providing this service do not have to be certified nurses and are usually not prescribed by a doctor. This type of care is flexible to the client's needs and may last up to 7 days a week and 24 hours a day.
The services provided range drastically. The type of personal care is adjusted to the patients needs. While services may range from patient to patient some general companionship services Are bathing, dressing, cooking, Aid with transfer from bed to wheelchair, and housekeeping.
Non-medical care may be needed for many reasons. Non-medical home health care is usually received by patients and individuals who can no longer due basic tasks by themselves. Some non-medical care patients cannot bathe themselves, cook, or clean. This may be due to a condition like arthritis or Alzheimer's. The people who take the roll of caretakers care are referred to as companions and also keep the patient entertained by playing games and finding activities.
What is home-based skilled nursing?
Home-based skilled nursing is also known as private duty nursing care and can contain long-term, hourly nursing care for adults with disabilities, and illnesses such as diabetes and spinal conditions. Unlike personal non-medical care, Home-based skilled nursing is not usually 24 hours a day 7 days a week. While nurses can stay that long, they are usually not live-in and visit through appointments.
The care provided has to be prescribed by a doctor and is performed by a licensed nurse. Some care services for home-based skilled nursing are feeding tube care, supervision for Alzheimer's and dementia, care for illnesses and conditions like MS, ALS, hip injuries, and more.
This service is important for patients who need assistance when administering tests or treatments on to themselves. Unlike personal non-medical care these nurses can administer medication.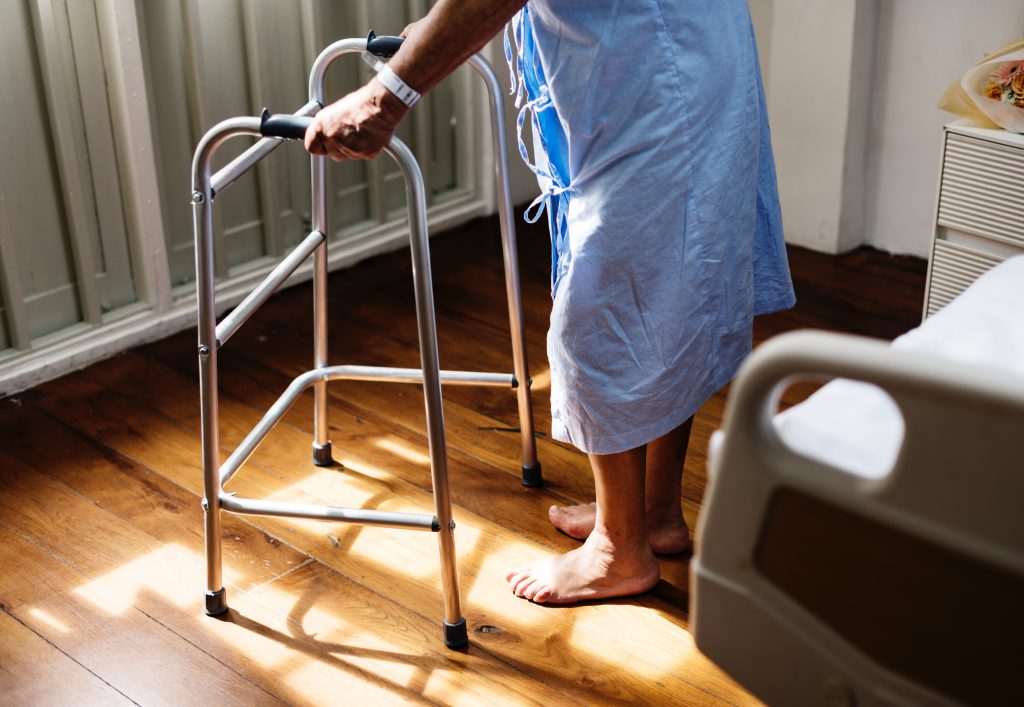 What is short-term Home Health Care?
Short-term Home Health Care includes nursing services, occupational therapy, medical social work and home health aide services. Just like private duty nursing, home health care needs to be prescribed by a doctor. Care is short-term and usually lasts an hour at most.
Usually, the care provided is through a doctor or a nurse practitioner. Just like the other two types of Home Health Care, short-term are done through in-home visits for the comfort of the patient.
Short-term Home Health Care is recommended for patients who have difficulties going to appointments themselves. Usually these individuals are homebound and require an additional type of Home Health Care.
Who can qualify for home health care?
Now that we have a better understanding of what Home Health Care is, let us dive into qualifications. In order to obtain Home Health Care a doctor must prescribe this service. For the service to be needed, you must be fully homebound, under the care of a doctor, getting services and treatment for an ongoing condition and have a possible need for a form of occupational therapy.
Does Medicare cover Home Health Care?
Medicare is one of a variety of different Health insurances that cover Home Health Care. Medicare covers Home Health Services through Medicare Part A or Medicare Part B. Some of these Services included are part-time skilled nursing care physical therapy occupational therapy medical social services personal Hands-On care. While Medicare does cover a few Home Health Services they do not cover 24-hour a day care at home meals delivered to your home Homemaker services or personal care such as bathing grooming bathroom. The only exception to this rule is if you need another type of care as well.
When using Medicare, the cost is $0 for home health care services. Although the cost is nothing for the service, Medical Equipment is only covered partially. The amount is always revealed when discussing home healthcare with an agency.
How long will Medicare pay for home health care?
All insurances have different rates and amounts for coverage. For Medicare, home health care is covered to an extent. Skilled Nursing Services can be provided up to seven days per week and up to 28 hours per week. Depending on the specific circumstances Medicare may be able to cover up to 35 hours per week of skilled nursing services, if truly needed.
Hospice and Home Health Care are not the same thing!
Hospice Care is for patients and individuals that have a life-threatening illness or disease. This life-threatening illness has developed and is at the point of needing Hospice care. Hospice Care is a form of comfort care, that can be non-medical and medical, for individuals who have had a prognosis of 6 months or less. Hospice Care is known as end-of-life care and is for patients who want help to relieve the pain caused from their illness.
Hospice care employees are a lot like companions and are there to add comfort to sickly patient. Home Health Care patients are different as they do not need to have a prognosis of any kind. Home Health Services are prescribed by their doctor and patients progress must be documented while Hospice Care does not need to be referred to.
Home Health Care Services near me
Life is unexpected and you never know when you need additional help. If a problem has risen and you are eligible to receive  Home Health Care Services it is important to be able to locate great, and affordable home healthcare services near you. In this link you can look through Home Health Care Services my location.
Related Links